KKK

Castle No. 64
Location:
This building stands at the western end of the row of houses which was built against the medieval fortification walls in the 14th century on today\'s Ist Courtyard of Český Krumlov Castle.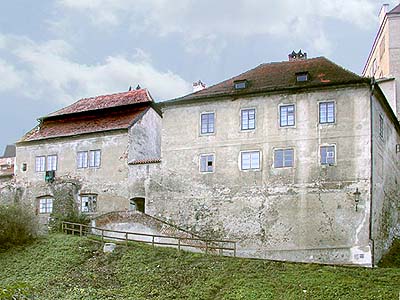 Description:
This is a single-storied rhomboid-shaped corner building, quite dominant due to its location in relation to its surroundings. The rooms on both floors have flat ceilings; only on the ground floor do we find a vaulted former black kitchen.
Historical building development:
The northern and western facades attest to the original gothic fortification walls, thus the irregular shape of the building. Otherwise the structure has no other significant historical basis and is essentially a Classical building. The interior disposition has been preserved without significant interference from the time of reconstruction.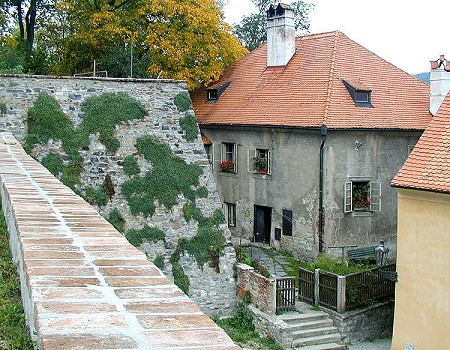 History of residents:
The house was built around 1800 as a residence and workshop of the royal gunsmith who lived here until the mid 19th century. Later it was occupied by two clerks of the bureau of construction, and various clerks lived here until the beginning of the 20th century.
Contemporary use:
The building is still used for residential purposes.
(ds)