KKK

Castle No. 59 - Mint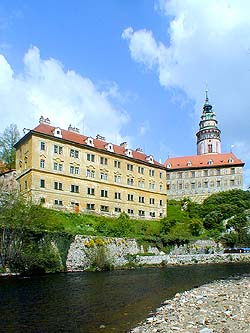 Location :
The building is located on the Southern slope edge above the Vltava river and forms the corner of the IInd Courtyard of Český Krumlov Castle.
Description :
This is a four-storied edifice with only one floor from the Courtyard side, due to its situation on a slope. It has two basements as well. The main floor, mostly with a flat ceiling, is divided into two wings by a two-shoulder staircase. The similar situation is on the first floor. Both basements, the oldest building parts, have vaulted ceilings and from the Southern cardinal point they are lit by two large windows.


Historical building development :
The entire edifice is preserved in Baroque style, only the internal disposition was partly modified by classicism or modern separation walls. The Mint building went through some reconstruction, the most important being probably after the fire in 1728, when the original half-timbered upper construction was replaced by a newly built brick extension, and finished in 1731 in its recent appearance.

Significant architectural details :
The main staircase is undoubtedly the most interesting architectural element, creating an imposing impression. The staircase shoulders are arched by oval shaped rolling vaults on the bottom end with a tiny passing contoured ledge. The "nástupní podesta" (entry landing) is vaulted by the crossing field. The decorative chimneys, ornamental stucco on the main floor and late-Baroque archival bookcases preserved in the basement are fascinating.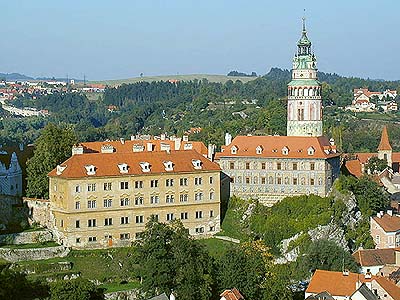 Building occupants history :
The first mention of construction go back to the year 1686. At that time the prince Johann Christian I. von Eggenberg commanded the continuation of work on the Mint. Jakub Maggi , a builder, finally completed its construction in 1693. Nevertheless it never served its purpose of coinage - shortly after its completion it became a seat for the hunting master. In 1720 it became a lodging house for the Schwarzenberg guard and the half-timbered main floor above two original basements was extended. The hunt master´s apartment took up the entire upper floor after the year 1731, when the Mint already had its present appearance. His office was placed on the main floor. Later, on the upper floor, was a construction establishment office and apartments. On the main floor regional court offices and the hunt master´s office were located. The Archives used the basement area for its purposes until the year 1729.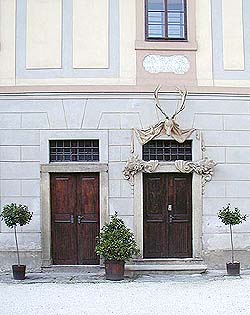 Current use :
Nowadays the upper floor serves as a gallery for exhibitions of the Castle depositories. Various congresses or seminars in the frame of cultural and social activities are organized there as well. The main floor has been renovated to be utilized for operational purposes, such as box offices and sale of promotions and souvenirs. (Tourist Service within the Český Krumlov Castle Complex).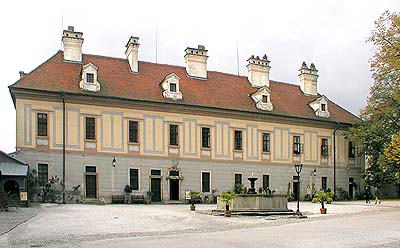 (ds)