KKK

Castle No. 60 - Porter´s Lodge
The building of the former gate-keeper\'s is situated on the Vth Courtyard of Český Krumlov Castle on the right side of the Iron Gate, direction downwards from the Upper Castle (see Castle No. 59 - Upper Castle).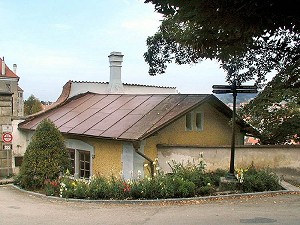 The structure stands on the site of a late Gothic bastion, which has been partly preserved up to the present. The gate-keeper\'s is originally Baroque, while the gate and pillars were modified in the early 20th century. It served its purpose up to 1950.
The most impressive view onto this building is from Rybářská Street on the bank of the Vltava, where the massive bastions of the original fortification are prominent.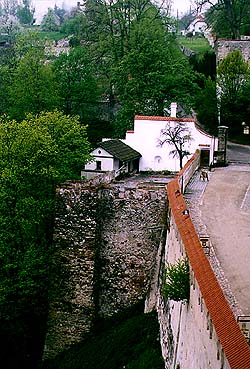 (ds)