KKK

Cellar on the II. Courtyard of Český Krumlov Castle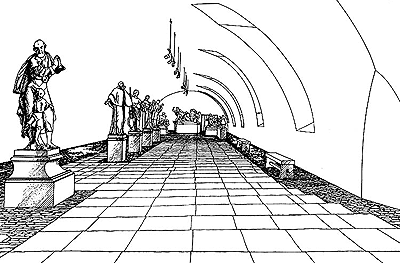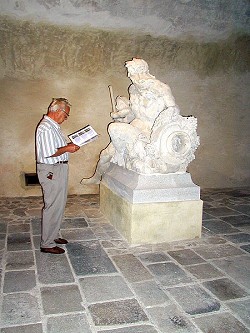 The cellar located under the western wing of Castle No. 58 - Old Burgrave´s House is one of the largest areas of its kind. This area, together with the cellars of Prague Castle, has no comparison in the castle architecture of Central Europe. The main cellar area, originally unified, 48 m long and 8.5 m wide, has still kept its Renaissance appearance today. In places, the vaulted ceiling reaches a height of 4.6 meters. The recessed windows are five-sided and attest to the cellar´s Renaissance origin. Even thought the western part of the space is separated by a wall, in no case does this distract from the cellars enormosity. There is access to the eastern side which in the past connected with the cellars under the eastern wing, where a prison was in the 19th century. Actual access to the large area of the cellar is presently directly from the Ist castle courtyard.
In the 16th century the cellars served as stables, and according to archival information up to a hundred horses could be held here.
Today the cellar area is adapted, and after reconstructional work is utilized as a lapidarium. Here one can view all original statues from the castle grounds which were necessarily replaced by copies. For example, the original Baroque statues from the Cascade Fountain from the Castle Gardens are placed here together with the statues from the Cloak Bridge. Thus this magnificent area received a new use which corresponds to its possibilities and is opened to the general public.
(ds)
Further information:
Castle Lapidarium in Český Krumlov